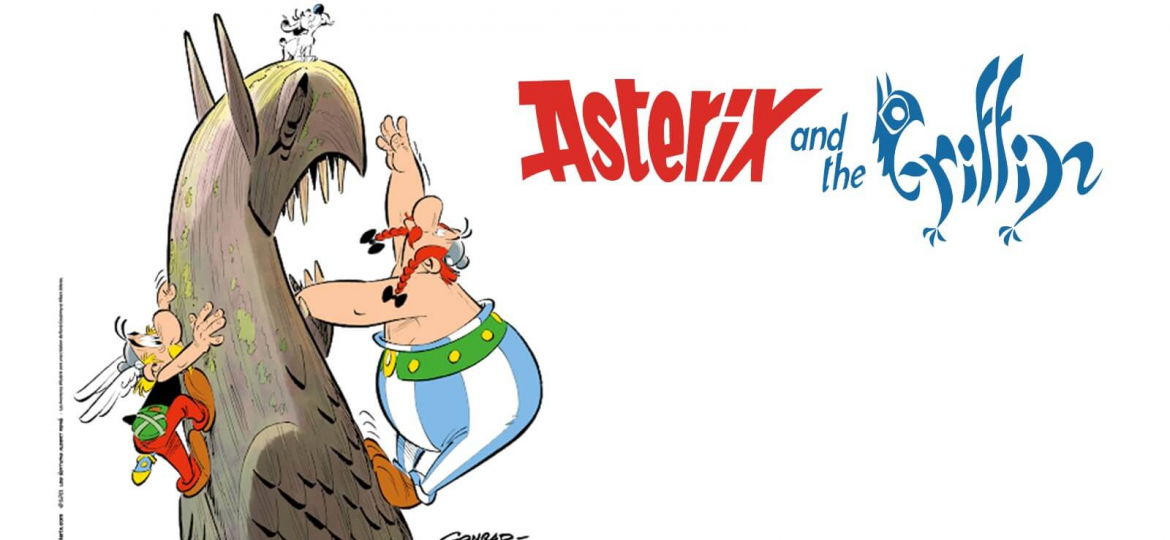 [Internacional]
A trigésima nona aventura em quadrinhos de Asterix, Obelix e Idefix chega em 28 de outubro de 2021 graças à Panini Comics com um personagem misterioso e aterrorizante.
Entre as propriedades de Maurizio Distefano Licensing está Asterix, a marca inspirada nas divertidas aventuras do famoso herói da Gália criada por Les Éditions Albert René que conta com 60 anos de história e mais de 385 milhões de quadrinhos vendidos. O Asterix é verdadeiramente perene, é por isso que ele pode fascinar um target muito transversal. Seu último gibi vendeu mais de 5 milhões de cópias no mundo, para um total de mais de 20 milhões de leitores e suas aventuras foram traduzidas em 111 idiomas e dialetos.
A Panini Comics definiu a data de lançamento do próximo volume "Asterix and the Griffin" para o dia 28 de outubro de 2021. Asterix, Obelix e Idefix, acompanhados do druida Panoramix, se envolverão no épico e cheio de buscas inesperadas por Griffin, uma criatura mitológica misteriosa e fantástica.
Jean-Yves Ferri, autor do trigésimo nono volume, diz: "Tudo que me restou fazer foi escolher o animal para estar no centro da história do rico arquivo da mitologia antiga, e escolhi Griffin, meio águia e meio leão com orelhas de cavalo: enfim, uma criatura enigmática!". A nova história em quadrinhos será lançada em 17 idiomas diferentes.
"Estamos muito contentes por ter o Asterix em nosso portfólio de licenciamento", diz Maurizio Distefano, Presidente da MDL, "A criação de novos conteúdos e novas histórias é certamente uma das coisas mais importantes para uma propriedade, e isso faz do Asterix uma escolha segura no mercado de licenciamento".
Fonte: Licensing International