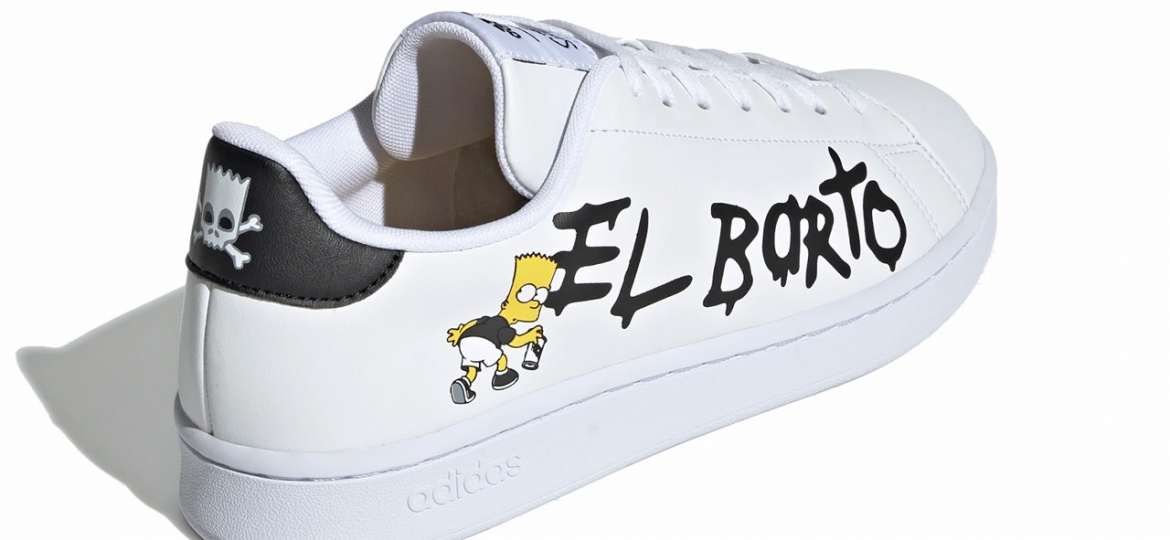 A parceria dos Simpsons com a adidas abrangeu tudo, desde a cerveja Duff até os hambúrgueres Krusty, mas em seu esforço mais recente está saudando Bart Simpson – mais especificamente, sua propensão para o grafite – com a nova Advantage "El Barto. " Como a Advantage é uma silhueta bastante comum, conhecida por um preço palatável e esquemas de de cores simples, parece adequado que sua construção estéril sirva como uma tela para as travessuras de Bart.
A parte superior é feita de couro branco e o quarto lateral sem marca fornece um detalhe especial: o próprio Bart, lata de spray na mão, olhando por cima do ombro enquanto soletra "El Barto" em letras pretas pingando. O outro lado é significativamente menos rebelde, optando por um gráfico de três listras perfurado.
Os saltos exibem uma etiqueta preta com uma caveira centrada em Bart e um gráfico de ossos cruzados, enquanto as línguas contém logos de The Simpsons e Originals da adidas. As palmilhas amarelas combinam com a caixa amarela dos sapatos, e o visual é completado por uma sola intermediária branca simples com um toque adidas em relevo e uma sola branca.
Você pode comprar o The Simpsons x adidas Advantage "El Barto" na loja da adidas no Reino Unido agora por £ 65 GBP (aproximadamente $ 92 USD).
Fonte: Hypebeast