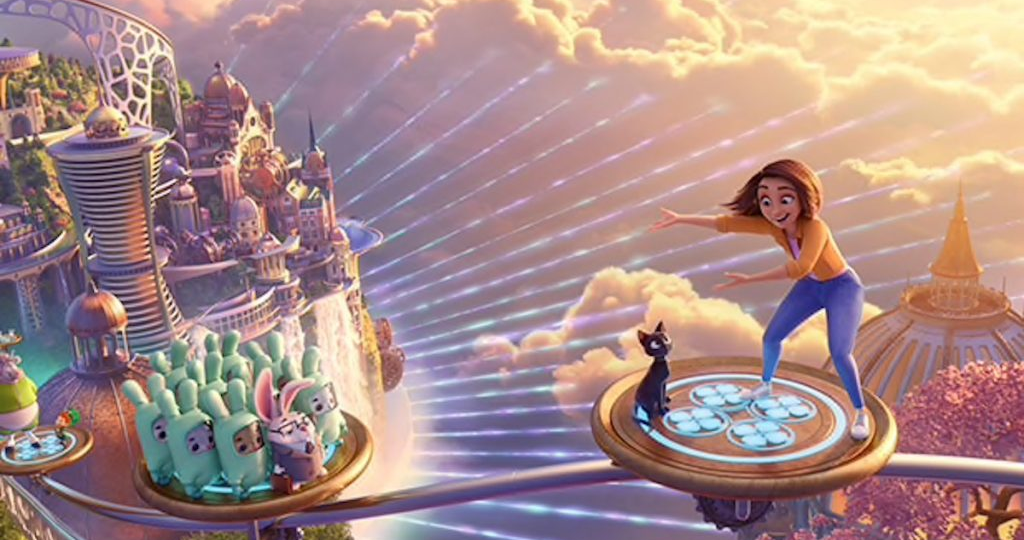 A Apple assinou um acordo geral de vários anos com a Skydance Animation para criar projetos de TV e filmes infantis e familiares para seu serviço de streaming Apple TV +, posicionando-se para competir em um mercado cada vez mais focado em oferecer conteúdo infantil diferenciado.
O acordo entre as empresas americanas começará com as aquisições dos próximos filmes de animação da Skydance Animations, "Luck" e "Spellbound", que estrearão como Apple Original Films.
Dirigido por Peggy Holmes e escrito por Kiel Murray, Luck conta a história da garota mais azarada do mundo, enquanto Spellbound segue uma garota que tenta quebrar um feitiço que dividiu seu reino.
A Skydance Animation também está programada para fazer sua estreia na TV na Apple TV + com um pedido de duas temporadas para a adaptação da série de livros de Tony DiTerlizzi, The Search For WondLa.\
A série Apple Original está sendo escrita e produzida pela executiva Lauren Montgomery, com Chad Quant, DiTerlizzi e Gotham Group também vinculados à produção executiva.
O conto de fantasia de ficção científica de DiTerlizzi conta a história de uma menina de 12 anos que nunca viu o sol ou esteve ao ar livre antes, cuja vida mudou para sempre quando sua casa subterrânea foi destruída, forçando-a a voltar à superfície pela primeira vez.
A Skydance Animation foi fundada em 2017 como uma divisão da David Ellison Skydance Media. É liderado pelo chefe de animação John Lasseter e pela presidente Holly Edwards, que trabalharão como produtores em todos os filmes e como produtores executivos em séries feitas sob o acordo.
A Skydance Media é mais conhecida como produtora de franquias de filmes como Star Trek, Mission: Impossible e Terminator, enquanto suas ofertas de TV incluem os programas da Netflix Altered Carbon e Grace And Frankie e Jack Ryan da Amazon.
Fonte: Television Business International