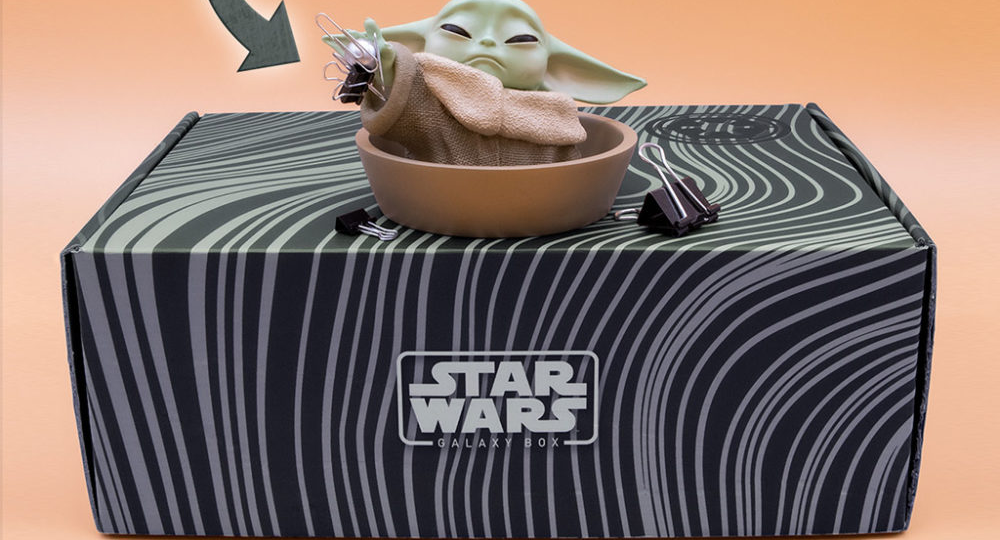 [Internacional]
Hoje, a empresa de caixa de assinatura de fandom CultureFly revelou sua primeira caixa de Star Wars, também conhecida como The Galaxy Box. A empresa anunciou seus planos para esta nova caixa trimestral em 4 de maio (também conhecido como Star Wars Day), mas abriu hoje as pré-encomendas para a primeira caixa desta série.
Junto com as pré-encomendas de abertura, CultureFly compartilhou que a caixa inteira será inspirada em The Mandalorian, começando com seu exterior inspirado em Beskar. Cada Galaxy Box conterá uma variedade de itens com o tema Star Wars, incluindo roupas, acessórios, itens colecionáveis, artigos de papelaria, artigos para casa e decoração. Embora a maioria dos itens permaneça um mistério até que a caixa chegue, CultureFly deu aos fãs uma espiada em uma coisa que estará na caixa deste trimestre: um organizador de mesa magnético que tem a forma de Grogu usando a Força.
Os fãs que encomendaram a caixa agora podem esperar receber essa abundância de itens no final de julho. Você pode se inscrever para uma assinatura trimestral de caixa ($ 49,99 por caixa, cobrada a cada três meses) ou uma assinatura anual ($ 44,99 por caixa, cobrada anualmente). Ambas as opções de assinatura incluem frete doméstico gratuito e renovação automática, mas você pode cancelar a qualquer momento.
Mais informações em culturefly.com!