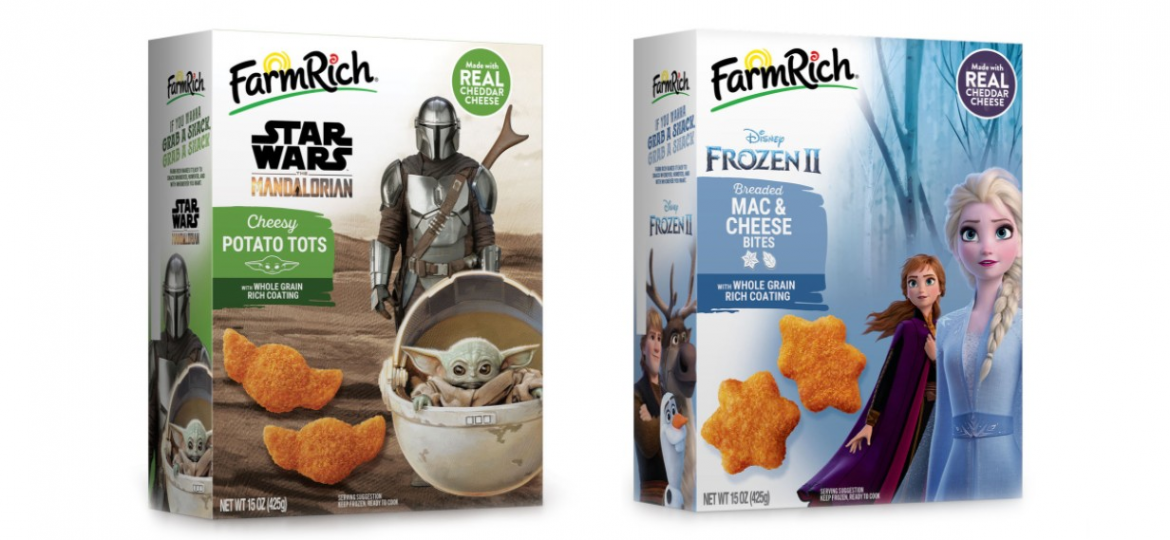 [Internacional]
Farm Rich e Disney transformaram Baby Yoda em divertidos e comestíveis "cheesy potato tots", que se assemelham com o nosso nuggets, mas feito com batata e queijo. O personagem viral de The Mandalorian irá para a seção de freezer das principais mercearias, ao lado do Breaded Mac & Cheese Bites com o tema Frozen.
Os "tots" são feitos no formato da cabeça de Baby Yoda, redonda com orelhas salientes. Na superfície, há uma camada semi-crocante de um saudável panado de grãos inteiros, oferecendo uma mordida substancial aos recheios de batata com queijo. Os Mac & Cheese Bites com tema Frozen têm o formato de flocos de neve. Como os "tots" Baby Yoda, os Frozen bites também são empanados e recheados com queijo. Os dois petiscos são feitos com queijo cheddar real e vêm com embalagens decorativas para os fãs mais ávidos.
Farm Rich e Baby Yoda and Frozen estarão disponíveis nas principais mercearias do país em 4 de maio, Dia de Star Wars.