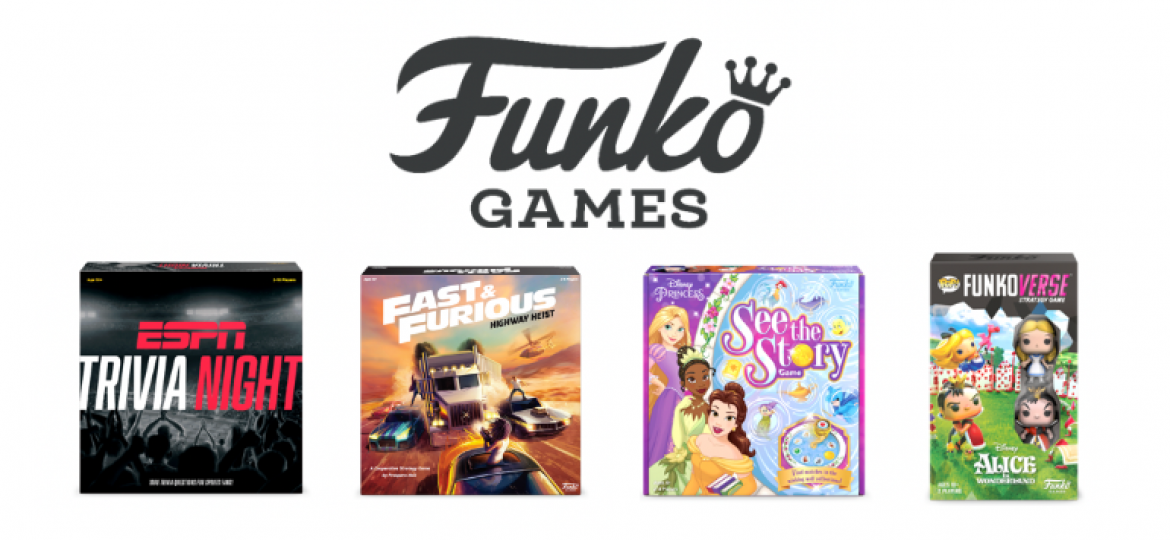 [Internacional]
Este ano, a Funko Games apresentará uma linha de jogos de tabuleiro.
A Funko Games trará dezenas de novos jogos ao mercado este ano, incluindo "ESPN Trivia Night", em abril, "Fast & Furious: Highway Heist", em maio, além de títulos voltados para a pré-escola, como "Disney Princess See the Story", que estará disponível em junho.
Em "ESPN Trivia Night", os fãs podem enfrentar seus amigos e familiares com curiosidades sobre esportes. Inspirados pela franquia "Fast & Furious", os jogadores podem se juntar ao personagem do filme Dom, Brian e o resto da Team Toretto em um assalto em alta velocidade, enquanto as crianças podem correr para encontrar duas fotos da mesma história em "Disney Princess See the Story."
As franquias Funkoverse e Marvel Battleworld também lançarão novas expansões este ano, começando com "Marvel Battleworld: Series 1 Mega Pack – Loki (Frost Giant), disponível em 28 de fevereiro e "Funkoverse: Alice no País das Maravilhas"100 Two-Pack, nas lojas em 1º de abril.
Mais jogos serão anunciados ainda este ano.
Fonte: License Global