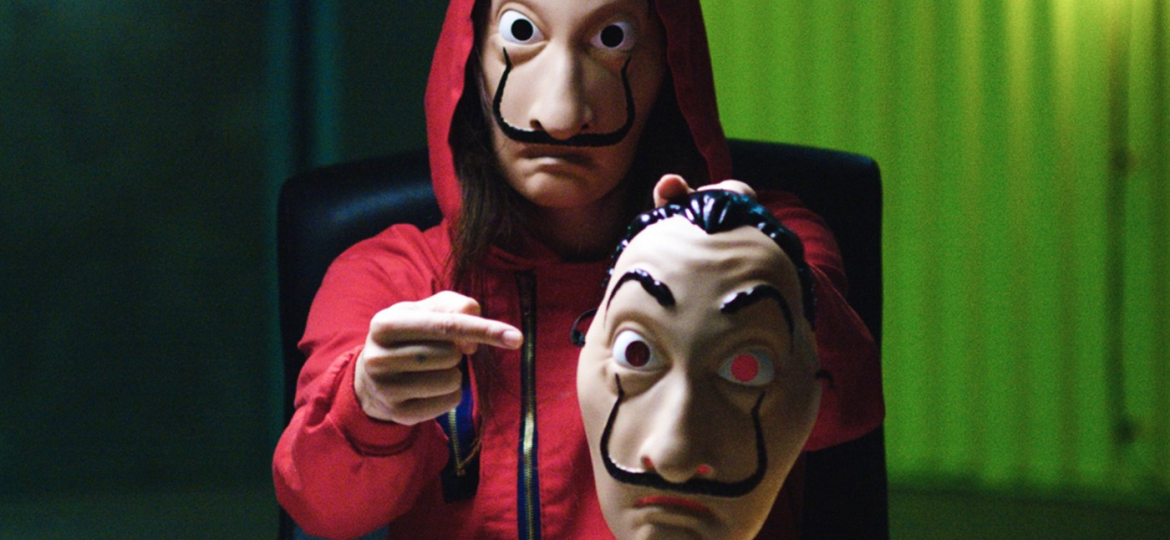 [Internacional]
Com a quinta e última temporada de La Casa de Papel marcada para ser lançada ainda este ano, Netflix e Fever estão convidando os fãs a colocarem suas habilidades à prova no evento teatral envolvente, La Casa de Papel: The Experience.
A experiência cheia de ação deve ser lançada em cidades dos EUA, Europa e América Latina neste verão, bem como Paris, Miami, Cidade do México, Londres, Nova York e muito mais em um futuro próximo. Tanto os fãs obstinados como os recém-chegados serão recrutados para a notória gangue de Lisboa para executar uma série de assaltos a alvos internacionais, e serão orientados pelo Professor para invadir locais históricos como o La Monnaie de Paris, nas margens do Sena. Ao final, os hóspedes descobrirão se realmente têm a capacidade de se infiltrar nessas instituições e fazer parte da gangue.
Como The Experience é ambientado em diferentes cidades ao redor do mundo, cada assalto será diferente, pois é adaptado exclusivamente para a região e local específicos. Os visitantes podem esperar efeitos visuais impressionantes e reviravoltas surpreendentes que variam de acordo com o participante, mas a Netflix e a Fever avisam que aqueles que querem dar o nome de sua cidade podem em breve ser o próximo alvo da polícia.
"La Casa de Papel veio da Espanha, mas capturou a imaginação do mundo", disse Greg Lombardo, chefe de experiências da Netflix, em um comunicado. "Agora The Experience trará o show ainda mais perto de casa. A partir do momento em que você reserva um ingresso, você estará no centro da gangue. Vista seu macacão vermelho, coloque a icônica máscara de Dali e entre no mundo do roubo para uma experiência única."
Os fãs interessados podem se inscrever na lista de espera para obter mais informações: