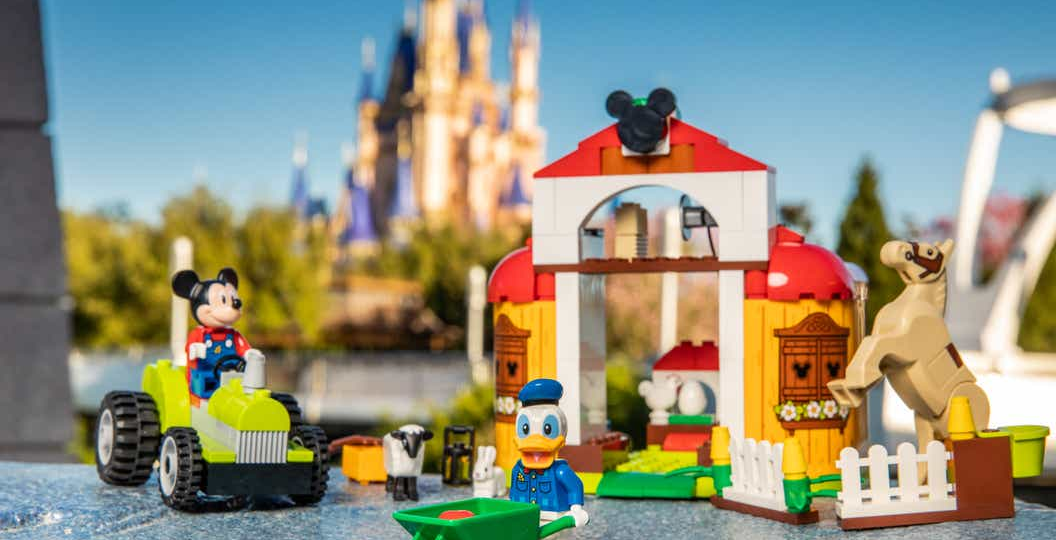 [Internacional]
O LEGO Group revelou uma nova linha de Mickey and Friends com a Disney – com cinco conjuntos que visam "despertar a criatividade e brincadeiras imaginativas" para crianças a partir dos quatro anos.
Cada conjunto vem com instruções para crianças que estão começando a aprender a ler e elementos Starter Brick, como um grande carro ou chassi de avião, para iniciar o processo de construção.
As instruções também apresentam loops curtos de construção e execução para desenvolver confiança e garantir uma ótima experiência de construção que aumentará suas habilidades de resolução de problemas, encenação e concentração e incentivará a resiliência enquanto eles jogam.
"Eu amava Mickey Mouse, Minnie Mouse e todos os seus amigos quando eu era mais jovem, então me senti muito nostálgico projetando esses conjuntos", comentou James Stephenson, designer sênior do Grupo LEGO. "Esperamos que a nova linha LEGO Disney Mickey and Friends ofereça ótimas oportunidades de diversão e interpretação para ajudar as crianças a aprenderem sobre amizade, comunicação e resiliência com personagens que conhecem e amam".
"Com esses cinco novos conjuntos que exploram o combate a incêndios, voos, viagens a uma fazenda, exploração espacial e manutenção de lojas, nosso objetivo é inspirar crianças e apresentá-las à construção de LEGO, sejam quais forem seus interesses."
Os conjuntos começam com LEGO Disney Mickey e Friends Mickey Mouse's Propeller Plane (59 peças) e LEGO Disney Mickey e Friends Mickey Mouse e Minnie Mouse's Space Rocket (88 peças), avançando para a loja de sorvetes LEGO Disney Mickey and Friends Minnie Mouse's (100 peças), LEGO Disney Mickey e Friends Mickey Mouse & Donald Duck's Farm (118 peças) e LEGO Disney Mickey & Friends Fire Truck & Station (144 peças).
Os conjuntos estarão disponíveis globalmente a partir de 1º de junho.