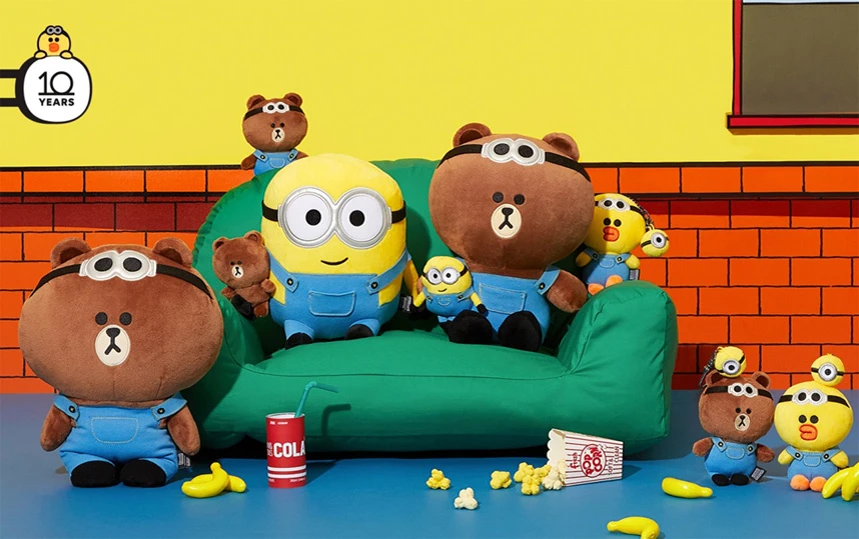 [Internacional]
A marca de personagens LINE FRIENDS uniu forças com a Illumination and Universal Brand Development, revelando uma nova coleção Minions x BROWN & FRIENDS.
Para comemorar a união, LINE FRIENDS lançou um vídeo no YouTube para comemorar seus 10 anos e os Minions são os convidados da festa.
Stuart, Kevin e Bob surpreendem Brown e Sally com presentes que refletem a personalidade de cada um deles.A coleção apresenta acessórios de moda e tecnologia que variam de capas de AirPods a alças de telefone, bolsas, acessórios de golfe e equipamentos de camping.
Além disso, o LINE FRIENDS lançará conteúdo digital, incluindo adesivos do Messenger e GIFs AR do Instagram.
"Com nossas capacidades criativas incomparáveis, LINE FRIENDS mais uma vez captura os corações dos Millennials e da Geração Z com uma coleção Minions inovadora projetada em colaboração com a Universal Brand Development and Illumination", disse LINE FRIENDS.
A coleção está disponível nos Estados Unidos, Coreia, Japão e China a partir de 22 de julho.