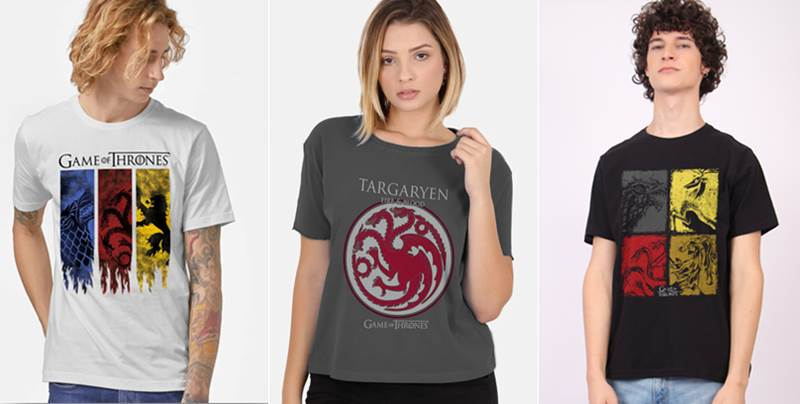 Comemorando 10 anos de estreia na TV, Game of Thrones está com diversas marcas de peso do varejo junto nessa comemoração. A Warner Bros. Consumer Products tem diversas novidades para o ano de 2021, começando pela coleção da joalheria Monte Carlo: Jolie Game of Thrones, com charms e escapulários exclusivos.
São nove charms – entre eles o dragão, o símbolo da série e o trono – e dois escapulários atemporais inspirados nas fantasias e aventuras da saga de sucesso.
Os pingentes, que são marca registrada da joalheria, trazem significados e lembranças de GoT. Para os colecionadores, a Jolie by Monte Carlo preparou uma surpresa: uma caixa especial de edição limitada que serve como porta-joias exclusivo para as peças da coleção e vem acompanhada dos nove charms e de um escapulário. Serão 50 unidades numeradas, uma em cada loja da marca. 
A coleção Jolie Game Of Thrones já está disponível nas lojas físicas e no e-commerce da Monte Carlo.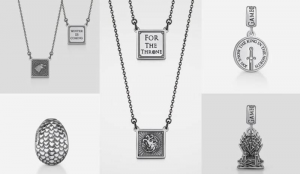 A BandUp! também lançou uma linha de moda comemorativa da série. São camisetas com símbolos, cores e o espírito da série.
A Tilibra também traz boas novas ao lançar cadernos exclusivos da série, que já estão disponíveis no varejo em todo o País. Outro lançamento que promete fazer a cabeça dos fãs é o álbum de figurinhas GoT, que a Fotoploc preparou.
Além disso, a Yescom, dará a largada à famosa corrida virtual, que será realizada, provavelmente, em maio, em data a ser confirmada. Para os próximos meses, a Warner deve também anunciar parcerias e experiências com outras importantes marcas como Nerd ao Cubo, Grow, Empório Alex e Sideway.
Fonte: Promoview