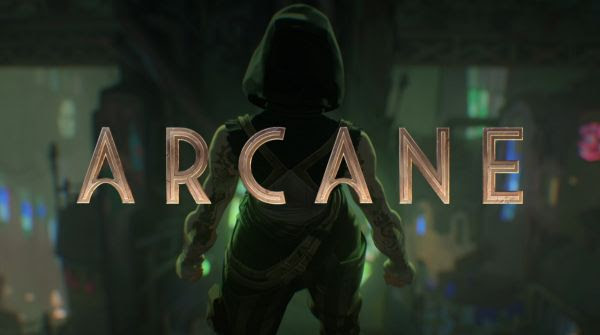 A Netflix e a Riot Games estão levando o fenômeno mundial da franquia League of Legends à televisão com a série animada Arcane, prevista para estrear mundialmente na Netflix no segundo semestre de 2021. Confira o teaser aqui.
A série marca a estreia da Riot Games na televisão. Ambientada na franquia mundialmente popular de League of Legends, Arcane é uma série animada desenvolvida e produzida pela Riot Games em parceria com a Fortiche Productions. A série acompanha as origens de dois Campeões icônicos do LoL e o poder que poderá separá-los, tudo ambientado na região utópica de Piltover e o subterrâneo oprimido de Zaun.
Dominique Bazay, Diretor de Animação Original da Netflix: "O League of Legends inspirou um fervor e um fandom global, e estamos muito contentes em sermos o lar da primeira série televisiva ambientada neste universo, Arcane. A série promete ser um evento visualmente espetacular que deixará os espectadores roendo as unhas."
Shauna Spenley, Presidente de Entretenimento Global da Riot Games: "Arcane foi criada como uma carta de amor aos nossos fãs e jogadores, que sempre nos pedem por mais experiências cinematográficas que mergulhem nos mundos dos Campeões de League of Legends. A Netflix, com sua incrível marca global e o objetivo similar de entregar conteúdo da mais alta qualidade, é a parceira perfeita para nos ajudar a levar Arcane a todos os jogadores em todo o mundo."
A Riot Games continua a aumentar sua base global de fãs dentro e fora do jogo. Globalmente, ela já angariou mais de 14 bilhões de visualizações em seus vídeos, e sua competição de Esports, o Campeonato Mundial de League of Legends de 2020, gerou visualizações recordes em inúmeras métricas diferentes. No total, mais de um bilhão de horas de conteúdo foram consumidas em todo o mundo, ampliando a posição do LoL como o Esport mais assistido do planeta, com a partida final alcançando uma média de audiência por minuto de mais de 23 milhões e chegando a 45 milhões de usuários simultâneos.