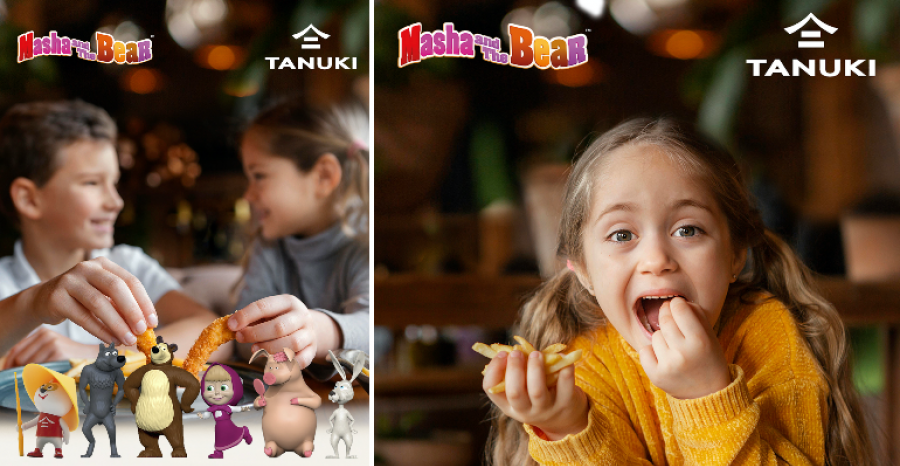 [Internacional]
A Animaccord está explorando novos caminhos no negócio de restaurantes, garantindo um novo acordo com a marca japonesa de restaurantes familiares, Tanuki, para lançar um conjunto de refeições para crianças Masha and the Bear.
A nova coleção de alimentos licenciados incluirá três conjuntos diferentes de caixas infantis. Isso incluirá Kid's Box com hambúrguer de frango, Kid's Box com nuggets de frango e Kid's Box com camarões, junto com um brinquedo colecionável dentro.
A campanha foi lançada no início desta semana em todos os restaurantes Tanuki na Rússia, Ucrânia e Cazaquistão. Atividades de marketing, incluindo eventos de boas-vindas e campanhas promocionais conjuntas nas redes sociais das marcas também ocorrerão.