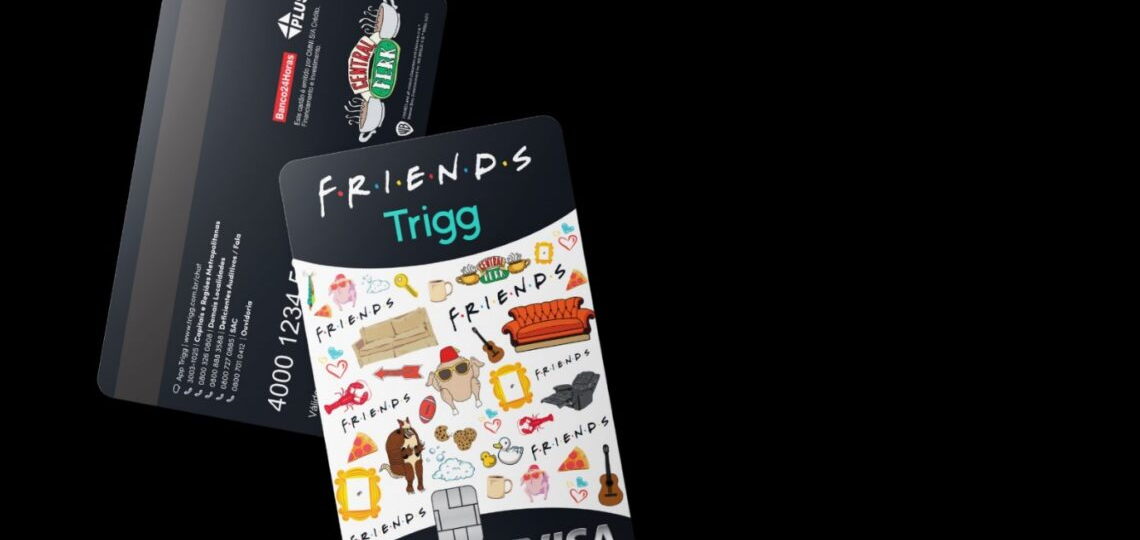 O tão esperado "Friends: The Reunion" trouxe um grande "buzz" para Friends, com diversas marcas aproveitando esse momento para lançar produtos da série. A Trigg, marca brasileira de cartões de crédito, também aproveitou e lançou cartões da série.
São dois layouts diferentes que estampam parte dos novos cartões da marca. "Esse é um tema que está presente em diversas ações da Trigg. Uma das nossas melhores formas de reter e atrair novos clientes tem sido nosso programa de indicação, o "Trigg Friends", em que o cliente pode indicar amigos e familiares e ganhar cashback. Estamos muito felizes em estampar nossos cartões com uma série que fez parte da vida de tanta gente!", diz Juliana Almeida, Head de Marketing e Produtos da Trigg.
"Temos diversos fãs na nossa base que nos pediam mais um cartão temático. Não podíamos deixar de atender aos pedidos de quem representa a nossa marca no dia a dia em cada compra. É essa conexão com o público que buscamos", ressalta Juliana.
O cartão dos Friends chega ao mercado aproveitando o "Friends: the reunion", que estreou dia 27 de maio nos Estados Unidos. No Brasil, está previsto para junho, mês em que a plataforma estreia no país.
A Trigg também possui outros cartões em parceria com a Warner: Batman, Mulher Maravilha, Coringa e Scooby-Doo.
Fonte: Update or Die