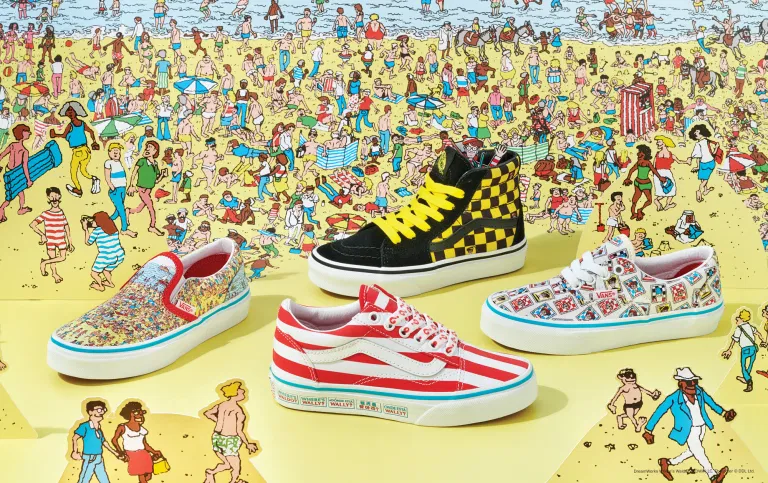 A Vans fez uma parceria com a série ilustrada "Where's Waldo", conhecida no Brasil como "Onde Está Wally?". A coleção conta com tênis, vestuário e acessórios e estará disponível no Brasil a partir de 1º de junho.
Wally pode ser encontrado inicialmente na coleção através do Classic Slip-On, que retrata a icônica cena de praia do primeiro livro de Wally. Já o Authentic carrega a cena "Land of Waldos" (Terra dos Wallies), que homenageia a cidade natal de Wally e as aventuras do primeiro livro.
Outro item da coleção, o Era apresenta um padrão de cartão postal, completo por selos que estampam os semblantes dos personagens da interminável jornada de Wally. Enquanto isso, o Sk8-Hi ilustra o arquirrival de Wally, seu gêmeo e vilão Odlaw. Já o modelo Old Skool foi customizado por listras vermelhas e brancas que celebram o personagem.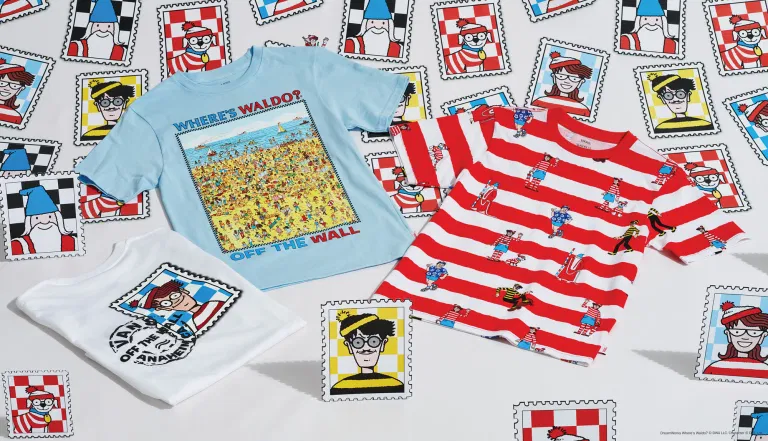 O ambiente náutico reaparece em peças infantis através de uma camiseta azul de manga curta, customizada por um grande gráfico. Um boné vermelho apresenta um patch que declara "I Found Waldo", traduzido em português para "Eu Encontrei Wally", acima da imagem dos cinco personagens principais da série. Completando a coleção infantil estão duas camisetas de manga curta, incluindo uma listrada vermelha e branca com alguns personagens estampados, além de uma camiseta e um moletom finalizados com "I Found Waldo" e "Off The Wall". A linha tem ainda a camiseta "Ringer Tee" vermelha e branca e o boné Jockey.
Fonte: Propmark