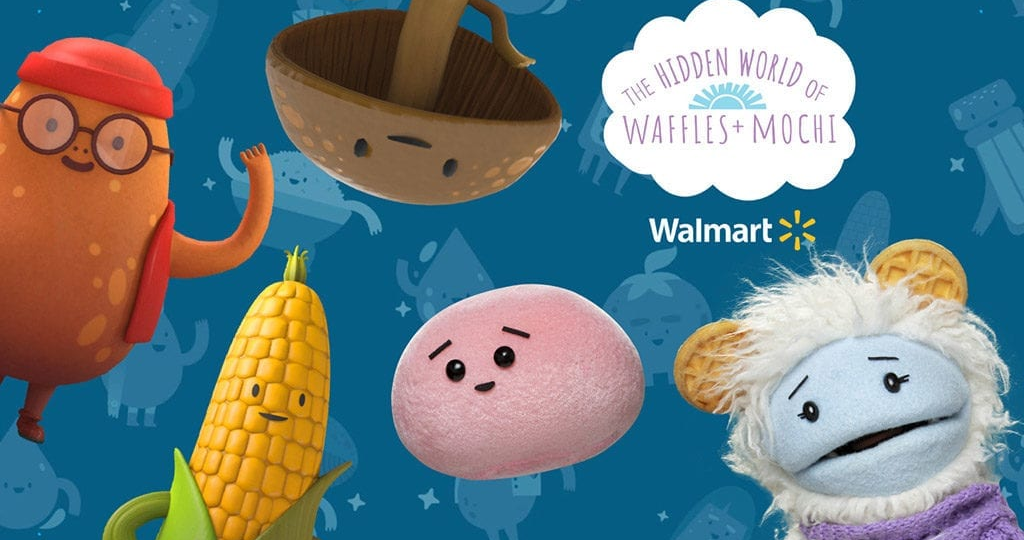 [Internacional]
Waffles + Mochi é uma nova série pré-escolar da Netflix estrelada por dois amigos fantoches que fazem viagens culinárias ao redor do mundo com amigos como esfregões falantes e carrinhos de compras voadores. As famílias podem conhecer os fantoches ainda mais na experiência culinária interativa do Walmart, chamada The Hidden World of Waffles + Mochi.
A experiência online apresenta receitas, jogos e videoclipes de Waffles + Mochi, bem como 20 atividades centradas em 10 ingredientes diferentes da série. As crianças podem realizar atividades para "dominar um ingrediente", o que lhes renderá emblemas (assim como no programa) para desbloquear uma doação do Walmart para a campanha Passe o Amor da Partnership for a Healthier America (PHA) para ajudar a alimentar famílias necessitadas. Os jogos e atividades têm como objetivo mostrar às crianças como a comida pode ser divertida e nutritiva, ao mesmo tempo que encoraja as famílias a se alimentarem melhor e dar um toque especial ao que comem regularmente.
Pais e filhos podem visitar walmart.com/wafflesandmochi para explorar O Mundo Oculto de Waffles + Mochi. O Walmart se comprometeu a doar até US $ 1 milhão para a campanha Passe o Amor até 31 de maio.
Fonte: The Toy Insider