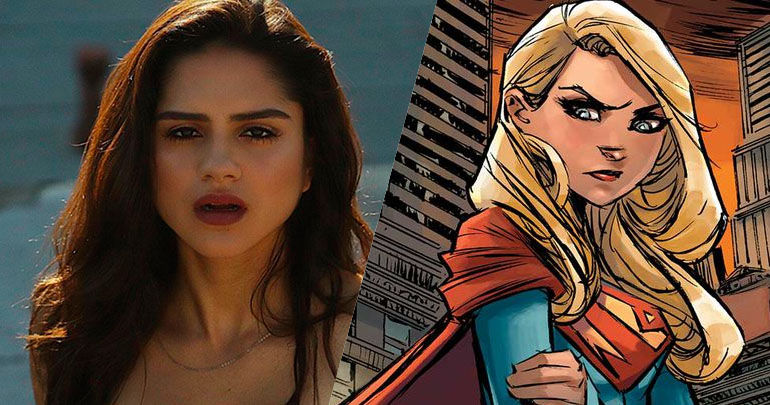 A Warner Bros afirmou que o filme solo de Supergirl está em desenvolvimento, tendo Sasha Calle como protagonista.
Calle também será a Supergirl no filme The Flash, que tem lançamento agendado para 04 de novembro de 2022 nos Estados Unidos. Ela é a primeira atriz latina a interpretar a heroína, assim como também é a primeira morena, já que nas histórias a personagem sempre é retratada como loira de olhos azuis.
Tanto nos quadrinhos, quanto na série, Kara Zor-El é uma prima de Superman, loiro de olhos claros, que veio para a Terra ajudar o primo.
Apenas uma edição dos quadrinhos altera essa versão, dizendo que Kara seria uma ancestral de Superman que veio a Terra milhares de anos antes dele, mas ficou presa e congelada em sua nave até ser encontrada por Superman.
Desde que a DC anunciou que publicaria quadrinhos ambientados nos universos dos filmes do Batman de 1989 e do Superman de 1978, tem se especulado a possibilidade do Superman de Brandon Routh, substituto de Christopher Reeve, aparecer no filme The Flash.
Considerando que, quando a escolha de Sasha Calle foi definida para participar de The Flash, foi divulgada uma filmagem onde a atriz vê o traje de Supergirl pela primeira vez com o tema dos filmes de Reeve ao fundo, a sugestão de que o filme contaria com a teoria do multiverso parece bem concretizada.
Outro fator que reforça que o conceito de multiverso fará parte do enredo de The Flash, é a anunciada participação de Michael Keaton repetindo seu Bruce Wayne no filme, ao lado do Batman de Ben Affleck.
Fonte: E-Pipoca