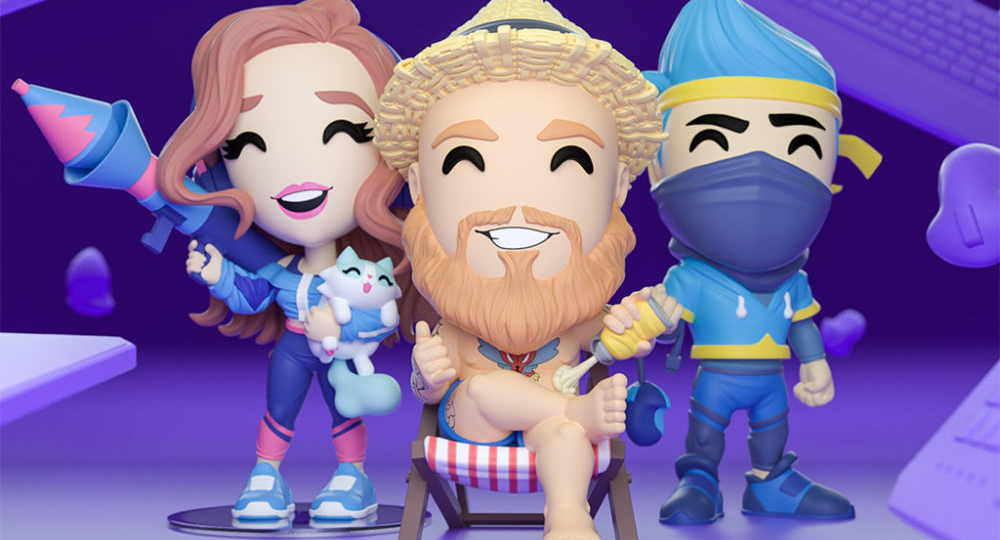 [Internacional]
Se você adora assistir Ninja, Pokimane ou TimTheTatMan na Twitch, agora você pode trazê-los para casa! Bem, na verdade não eles. Mas, graças ao YouTooz, esses streamers populares agora estão disponíveis como figuras de vinil.
Juntas, essas três novas figuras compõem a coleção Twitch Legends de YouTooz, que corresponde a uma série de vídeos chamada "The Legends of the Live" que celebra as conquistas dessas personalidades icônicas da Twitch. Cada vídeo de 60 segundos será lançado ao vivo no respectivo canal do criador.
As figuras reinventam Ninja, Pokimane e TimTheTatMan no estilo exclusivo de YouTooz. Cada um tem cerca de 5 polegadas de altura e captura o momento favorito do criador da campanha Legends of the Live. Ninja está usando seu icônico conjunto amarelo e azul e segurando um mouse; Pokimane está segurando um lançador de foguetes gigantesco que combina com sua roupa em uma mão e uma representação colorida de seu gato, Mimi, na outra; e TimTheTatMan está sentado em uma cadeira de jardim vermelha e marrom, colocando protetor solar enquanto se prepara para se bronzear.
Cada um desses itens colecionáveis custa US $ 30 e vem em caixas com um interior decorado. Todos os três estilos só estarão disponíveis para pré-encomenda até 12 de junho (há um relógio de contagem regressiva em cada produto para ajudá-lo a fazer o pedido a tempo!) E serão enviados em novembro.